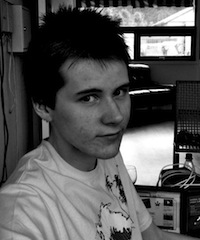 On jinsiders.de, a German Joomla! blog, our friend René interviewed the chief developer of the new Ninjaboard, Stian Didrikson. Yesterday, after a Skype session with Stian, he and I decided to publish this interview here in English as well since Google Translate does not seem to do as good a job as it's supposed to ;-) As to the personal data, Stian is 20 years old and lives in Stavanger/Norway. He is currently a developer at Ninjaforge and Prothemer and he and his team distinguish themselves by the development of Ninjaboard version 1.0 that is to appear soon in a stable version. This promises to be interesting.
What do you think, when will the Ninjaboard be available as final version? We have a milestone set for this month.
Meanwhile, the Beta 3 of NB was published. But the month is almost over, so where is the expected milestone? Any unexpected problems? Yeah, the upgrade to a very powerful new feature in the Nooku Framework (called KConfig, a new API that is similar to the Options API in MooTools) was more work to upgrade to than expected. We've also reevaluated our 1.0 feature list, and looked at the remaining workload. So we have changed our plans, RC will be out instead of the stable, and RC will come about a week after Beta4 which is coming this week. So we're more or less delayed by 2 weeks.
How many people work on the Ninjaboard? It's me, Stephanie Schmidt, Richie Mortimer, Uwe Walter and Mark Simpson.
» Continue reading